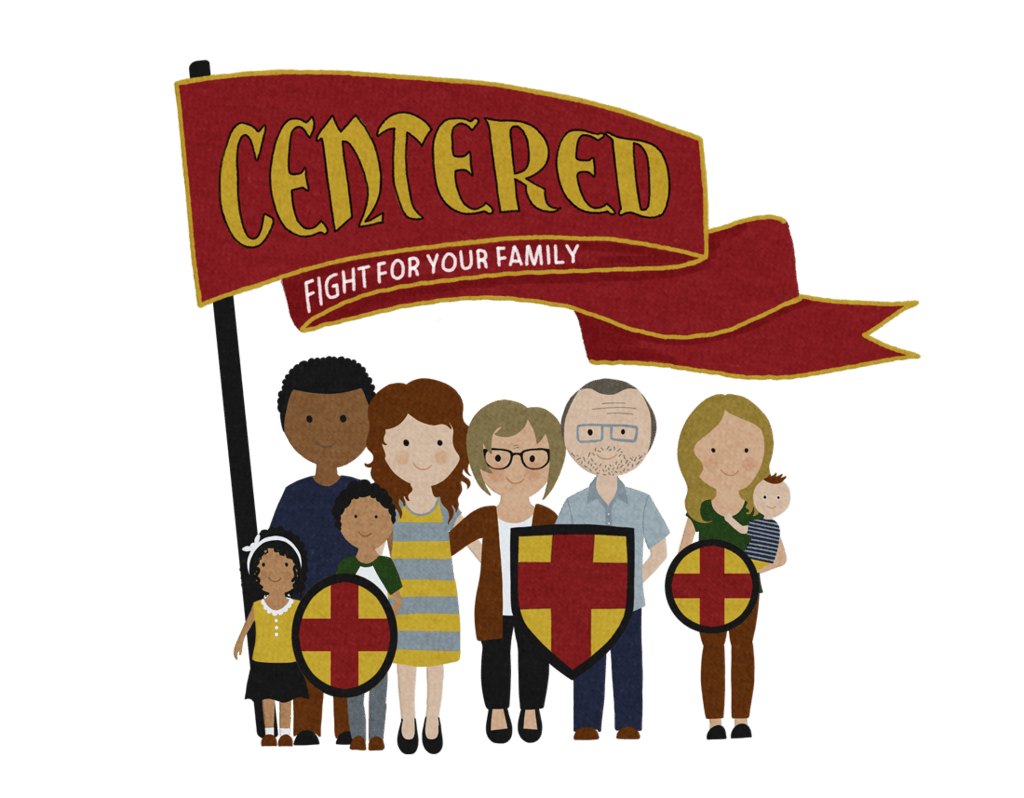 Centered: A Parenting Conference
February 28 & 29
You're invited to a two-day, breakout-style conference to help you lead your family spiritually.
Breakouts sessions include topics such as praying for your children, navigating social media platforms, and creating intentional family time with your children.
You won't want to miss this engaging, family-focused event.
Childcare will be provided for kids birth–6th grade. Dinner on Friday night and breakfast on Saturday morning are also included!
Registration cost is $5 per adult.
Fight for Your Marriage
Speakers: Panel led by Dan & Janet Hellige
First Response or Last Resort?
How do you lay the best foundation possible for your child's faith and future? We believe it starts with prayer. You have been specifically entrusted with the unique children God has given you. You lead the way in teaching them who God is and how they can have a relationship with him. Join us to hear practical tips on making prayer your first response instead of your last resort.
Speakers: Jake & Amy Sutton
Raising Digital Natives
In this session, Northwood's IT Director and Online Campus Pastor will be talking through resources available to you as a parent as you guide your children in the use of technology. Along with that, we will have a discussion about social media and the different platforms that your children may be on, and the importance of you as a parent being educated in what these types of social platforms are trying to do or provide to your child.
Speakers: Jason Lee & Kyle Schultz
Huddle Up!
Having family time and remaining close in the teenage years is critical. Parents have to be the initiators or else it probably won't happen. Let's put together a game plan.
Speaker: Keith Lindgren
Mending the Blended Family
Divorce is hard. Becoming a blended family can be messy.  Discover how mending the family unit is possible and find freedom in the process.
Speaker: Mindi Banning
Single & Parenting
Single parents come into the position of parenting alone a number of ways: divorce, separation, death, never married, abandonment, legal guardianship, or a father or mother who chooses to raise a child on his or her own. Single parenting comes with its own unique set of challenges. In this breakout with Jael Mahasi, Northwoods' Recovery Associate and Licensed Professional Counselor, we will help you identify what can keep you from experiencing God's comfort, look at how God gently cared for a single mom in the bible, and talk about how God wants to care for you.
Speaker: Jael Mahasi
The Art of Parenting
Being a mom or dad is one of the most rewarding jobs you'll ever have, and one of the most challenging. Not everyday is a bad day, but all parents need some help and encouragement along the way. In this breakout session, Dan & Janet Helligie will give an overview of our class, The Art of Parenting.
Speakers: Dan & Janet Hellige
More Than Enough
Have you ever felt like you are not a good parent? That you are doing everything wrong? That you're an insufficient parent. That you're not good enough? You are not alone. In this breakout we will talk about how to combat feelings of self doubt, fear, and feeling inadequate as a parent and what God says about us and our kids.
Speaker: Andrew Wingo
Raising Bold Kids
Jeff & Jenny will give you practical approaches you can take to help your kids be bold in their faith. Learn how to lead by example as we encourage our children to live our their faith and grow spiritually.
Speakers: Jeff & Jenny Admire
Gender Identity vs. God's Identity
In this breakout session, Northwoods' Elder and Licensed Clinical Professional Counselor, Jeff Miller, will help parents navigate the minefield of todays cultural views on LGBTQ and the growing pressure to question sexual identity, birth gender, bi-sexuality and so much more.
Speaker: Jeff Miller