Recharge your stores of enthusiasm & energy.
Renew your faith. Reinforce your calling.
Experience keynote sessions, practical breakouts, and excellent worship that will renew you with fresh ideas and reconnect you to the Limitless Source of the Church's power to change the world.
Anchored by the distinctive core values of Northwoods Community Church — evangelistic heartbeat, Word & Spirit culture, forgiveness & freedom, empowered people, and grander vision — the new conference promises great insights and inspiration to help the contemporary Church and all Christians experience the complete ministry of Christ Jesus.
Since its establishment by Christ at Pentecost, the local church has been God's plan to bring hope and help to our broken world—in the neighborhoods that surround us directly and to the far reaches of the globe. Its success in this mission rises and falls on the clarity of vision, the perseverance of leaders, the availability of resources, and the power of the Holy Spirit. These sessions will fuel, restore, and envision you for the next leg of your own journey to advance the fullness of God's plan.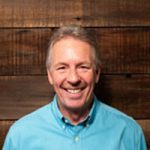 Cal Rychener
As Senior Pastor of Northwoods, Cal has a vision for the Church to remain solidly grounded on biblical truth while embracing the power and ministry of the Holy Spirit to bring freedom.
Session: Why Broken Leaders Hide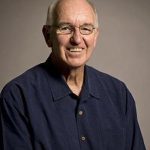 Tommy Briggs, Sr.
Tommy ministers in the area of freedom and has for more than 53 years in the United States and around the world. He currently serves as a Freedom Pastor at Gateway Church in Dallas.
Session: I Didn't Know I Could Be Free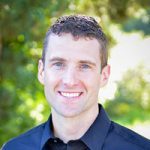 Nick Stumbo
When Nick disclosed his addiction to pornography to his church, it led to a revival of forgiveness and healing for men and women. He currently serves as Executive Director of Pure Desire.
Session: God's Power to Break Addictions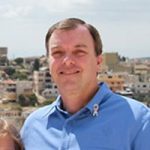 Matt Moore
Matt Moore serves as Executive Director of Ellel Ministries, a non-denominational organization that helps people apply biblical truth as they seek healing for emotional and spiritual wounds.
Session: God's Power for Pursuing Wholeness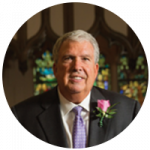 Kirk Nowery
Kirk Nowery served alongside Christian leaders of influence including John Maxwell and Franklin Graham. He currently works in India to help young women escape sex trafficking.
Session: What I Wish I'd Known About God's Power
Discover accessible concepts you can put into practice in your own life or organization.
Choose any three breakout sessions when registering.
Leadership Track
Church Governance
Panel Discussion, Northwoods Elder Board
Deliverance
Cal Rychener, Senior Pastor
Doing What Jesus Did
Bobbi Bucknam, Life Help Teaching Associate
Freedom
Tommy Briggs, Jr., Life Help Pastor
Pure Desire
Nick Stumbo, Pure Desire Executive Director
Discipleship Track
Keeping Families Whole
Gary Webb, Ministries Executive Pastor
Digging Deeper: Bible Study Strategies
Craig Smith, Missions Pastor & Ministry School Director
Marriage
Dan & Janet Hellige, Elder & Spouse
Prayer
Dave Bucknam, Prayer & Care Pastor
Mission Partners
Enjoy brief presentations highlighting key global ministry partners, plus have the opportunity to connect with the teams during lunch and breaks.
The following partners will be joining us: The Surge Project (Global), Seeds of Hope (Holy Land), Hamayaan Congregation (Holy Land), Emmanuel Evangelical Church (Holy Land), Zion Evangelical Ministires (India), Hope Partners International (India), Igreja Presbiteriana de Manaus (Brazil), Igreja Luz às Nações (Brazil), Solid Rock International (Dominican Republic)
WORSHIP NIGHT WITH KARI JOBE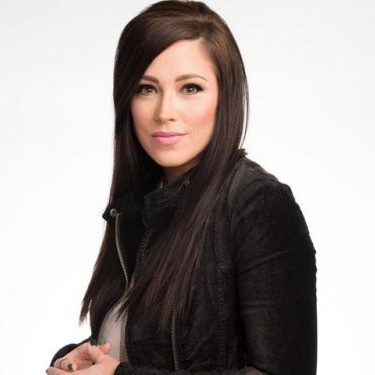 August 15
After sessions on Thursday, enjoy an evening of music and worship with Dove Award winner and singer of "Forever," "We Are," and "Revelation Song." 
When Kari Jobe began leading worship at age 13, she never imagined she would be where she is today. She only knew she had a heart for broken people and a deep desire to lead them to the cross.
But today, Kari has become a trusted friend to listeners throughout a career that includes more than 1 million albums sold, a GRAMMY® nomination, multiple Dove Awards and praise from the New York Times.
Beyond the stats, Kari's timeless songs have carried countless listeners to the feet of Christ over and over again. Her voice has become a soundtrack to people's lives, and her latest release, The Garden, is well-equipped to continue leading people into God's presence and bring healing and hope in the midst of pain.
REGISTRATION
Registration includes all materials, snacks and refreshments, lunch Thursday—plus free admission to the worship concert with Kari Jobe.
Childcare is not available.
$79
Early Bird through July 15