Looking for a Sign: Finding guidance for personal decisions
Life is full of questions. What career should I pursue? How do I know he's the one? What method of schooling is best for my children? With so many decisions to make, it's easy become fearful, worrying that one bad choice or one wrong turn will lead us away from God's best. Yes, we want to do what God says and go where he leads—but how do we know what or where that is? Let's dig in and explore why we can trust God to guide us and how we can know where he's leading.  
The promise of guidance | May 16
The average person makes around 35,000 decisions every day. With so many decisions to be made, it's not surprising or unusual to wonder if God concerns himself with our situation-specific guidance needs. Is he only involved with the high-level affairs of the world? Will he really give us specific guidance for daily decisions? Let's discover why we can trust God to guide us and how his promises release us from common fears. 

The prerequisite to guidance | May 23
It's so frustrating when God seems silent about our requests for help. It's not uncommon to get angry with God when we think he's not responding. We think, "Shouldn't God be helping me? I need him, but he's not answering!" Could it be, though, that God is waiting for us to be ready? Let's find out why receiving God's guidance is tied to our willingness to obey him and how our willingness relies on prayer. 

The prophetic and guidance | May 30
"The Lord told me to tell you…" Have you ever experienced someone claiming to have a prophetic word from the Lord concerning your life? Marry Frank. Pack up and move to China. Expect to receive a $10,000 bonus in the coming days. Extremely specific examples like this require great caution. Misuse can appear fake, fuel skepticism, and raise doubts about God's use the gift of prophecy to communicate guidance. How do we respond, then, to a legitimate prophetic word? Let's examine why we should carefully evaluate prophecies and should not write off the gift of prophecy altogether.

The process in guidance | June 6
Throughout the Bible, we learn that God speaks in multiple ways. (He even used a talking donkey to guide a man named Balaam!) God can guide us in so many ways, in fact, that we can get confused about what to expect. We cut through the confusion, though. There is a process that can help us hear God's voice and guidance. Let's learn it! Let's discover why he guides in incremental steps and explore how he points out the right path. 

The payoff of guidance | June 13
Some people believe that walking in God's will amounts to a dull, unexciting existence. Others think that if they follow God's guidance, he will lead them to do the very thing they hate. So, if that's the case, why not make our own choices and leave God out of it? What's the payoff for listening and obeying God? Let's discover how allowing God to guide us leads to a life of fulfillment.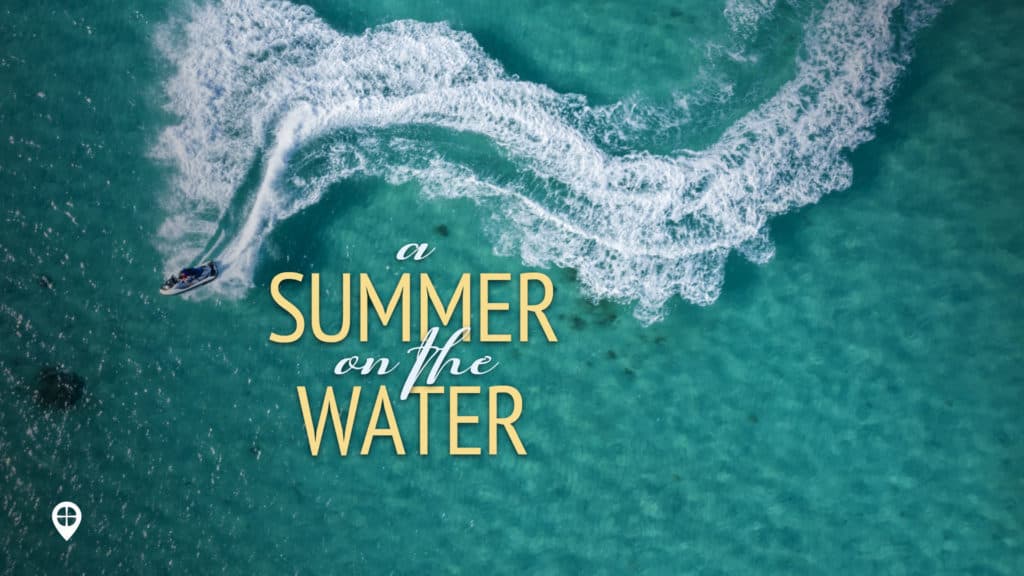 A Summer on the Water
Water is part of summer! We play in the pool, boat on the lake, and relax by the beach. Most of us simply love being waterside. So did Jesus! Some of his most memorable moments happened in or near water. Let's be like Jesus around the water and learn from some of his most profound moments. 
The baptism of Jesus | June 20
Dads everywhere ask similar questions: How can I be the best father for my children? What do my kids most need from me? To encourage and equip fathers, let's turn to a moment with Jesus and John the Baptist in the water. It's in that moment we hear God the Father speak words of identity, validation, and affirmation over his son. Our children today need the same, and dads can provide all three.  

The calling of the first disciples  | June 27
"Follow Me!" Hearing this now, many of us immediately think of social media—where all "following" takes is a one-time click. Is following Jesus the same? Is it just a prayer and an occasional few dollars in the offering, or is there more to it? Let's journey along the Sea of Galilee where Jesus called his first disciples and learn not only what it means to follow Jesus but also how true followers function.

The calming of the storm  | July 4
No one is exempt from the storms of life. When the storms come, how do we break through without breaking down? Let's turn to a time when Jesus and the disciples encountered a raging storm and discover like they did that peace comes by clinging to God's Word, operating in his authority, and walking in his purpose.

The miraculous at the lake  | July 11
Do you wonder if miracles still happen? Even though we've read about miracles occurring in the Bible, sometimes it's easy to relegate them to biblical history and overlook the relevance for our lives today. During one amazing moment on the water, Jesus and Peter teach us that God's miraculous is triggered through our faith. Let's explore how we, too, can walk by faith to see God do miraculous wonders. 

The healing at the pool  | July 18
Many Christians today are spiritual POW's—trapped in debilitating addictions, habitual sins, and unhealthy habits—and don't know how to break free. It is even possible to break free? Jesus asked an important question before healing one man. "Do you want to get well?" he asked. When we examine Jesus' question, we discover that the path to freedom and healing must begin with God's power. It also requires, however, our participation and our willingness to eliminate excuses, put forth effort, to open our mind to new experiences with Jesus.   
The woman at the well  | July 25
We're living in a polarized culture that makes it tough to set aside differences to befriend people far from Jesus. He calls us to seek after the lost, though, even if the lost look different, believe differently, or act differently. In fact, Jesus once sat down by a well of water and reach across a great cultural divide. Let's look to Jesus' interaction with a Samaritan woman and explore how we, too, can close the distance with others.   
The washing of the disciples' feet  | August 1
It's human nature to seek after greatness. We emphasize our admiration with terms like The G.O.A.T (Greatest Of All Time), and we debate endlessly about who is the greatest at their trade. It's not wrong to pursue greatness, though Jesus reminds us that true greatness is born out of humility—a quality frequently in the standards set by common culture. At the last supper with his disciples, Jesus demonstrated this principle using a simple basin of water and a towel. So, let's why we are called to serve and how we can echo Jesus' example.
Locations & Service Times